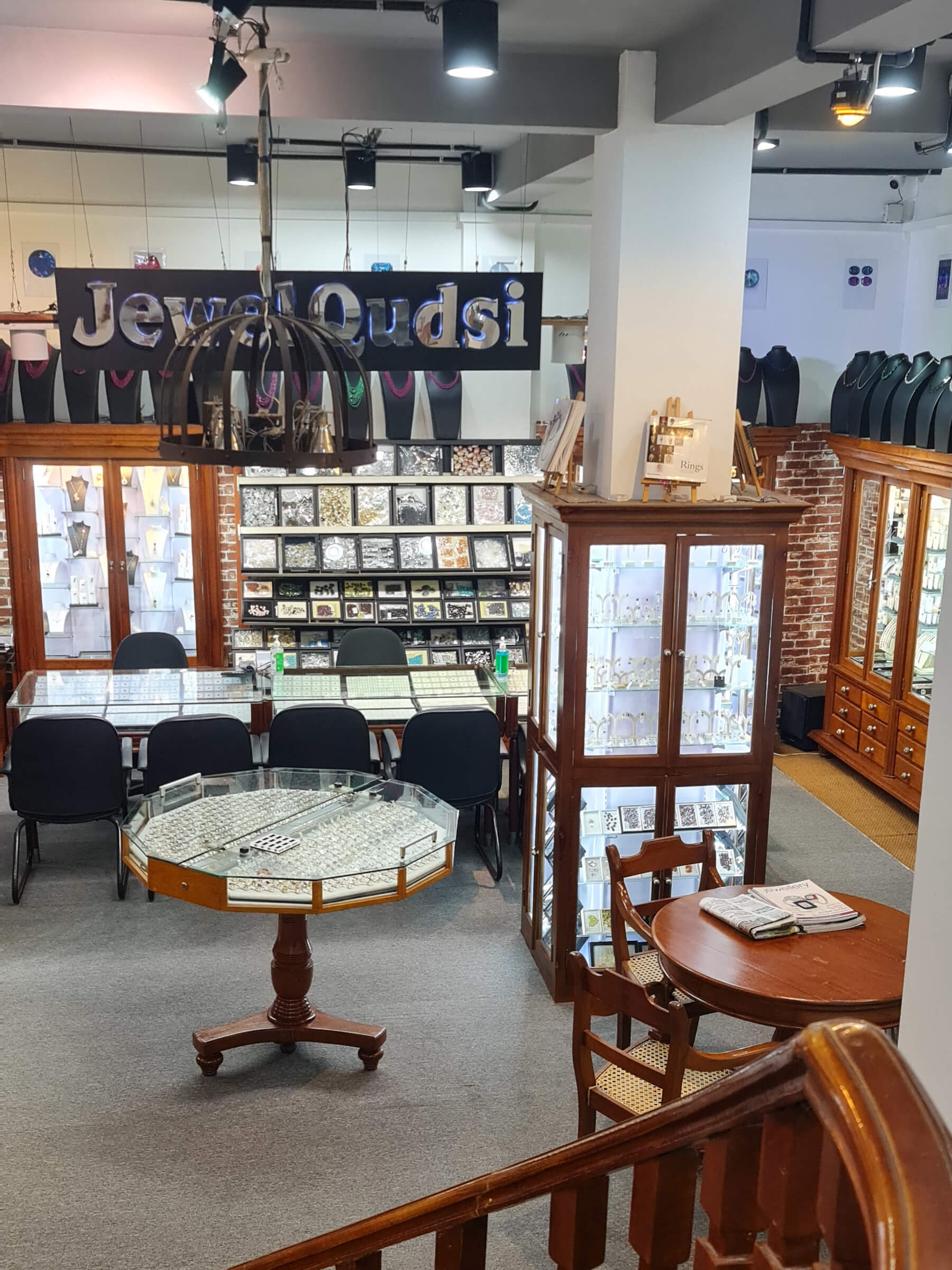 Jewel Qudsi is a one-stop shopping experience for gems and jewellery where customers can experience the magic of our gemstones sourced directly from the rich mines of Sri Lanka.
Established in 1989 under the sole proprietorship of Fazal Mohideen, a London-qualified gemologist, we have a skilled and experienced team who over the past three decades has built a solid reputation as a dependable seller of quality gems and lovingly crafted jewellery.
Conveniently located in Colpetty in the heart of Colombo and within walking distance of a number of five star hotels and embassies, we provide a memorable shopping experience for our large clientele – discerning Sri Lankans as well as a loyal group of expatriates, and of course tourists – who can uncover the inspiring story and romance behind each of our prized stones.
Our breathtaking and diverse range of rare stones from sapphires, rubies and garnets to amethysts and topazes are acquired from the mines of this beautiful Gem Island.
The rough stones are carefully sorted and cut by our master craftsmen before our design team takes over to create unique and eye-catching rings, pendants, earrings, bracelets, necklaces and other stunning pieces.
At our state-of-the-art factory in Colombo 03, we manufacture fabulous jewellery of the finest export quality with each piece designed in-house and going through stringent quality tests conforming to European standards before being approved for sale on the international market. We also undertake the manufacture of special jewellery to designers in the UK, Australia and Switzerland.
As long standing and respected merchants in the gem trade, we are a member of the Gems and Jewellery Association of Sri Lanka, as well as a member of the International Coloured Gemstone Association (ICA).
Our mission statement is to provide our clients the opportunity to experience the best quality and values in fine gems and jewellery together with unmatched service.
In our bid to meet these targets and to keep up-to-date with trends and fashion, we also take part in major international gems and jewellery exhibitions worldwide casting our eye as far as the United States, Europe, China and Hong Kong.